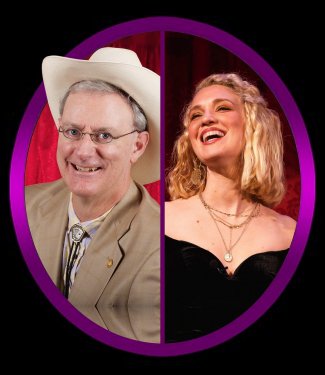 December 9th, 2019
Tickets: Just $25 each
Call: 661.809.4826 or 661.587.3377
Ron Saylor and "Celebrities of Magic" present PHIL VAN TEE and KRYSTYN LAMBERT, together in one Holiday Show, Live in Bakersfield, Monday, December 9th.
PHIL VAN TEE is known for his clean humor, gentle audience participation, and incredible sleight-of-hand skills.
PHIL VAN TEE is a Favorite of The World Famous Magic Castle, and has appeared on A&E, CBS, Nickelodeon, Fox, and Comedy Central, just to name a few.
With 20,000 shows under his belt, it is no wonder that PHIL VAN TEE has nearly 1000 5-Star Reviews. More than any other magician, anywhere.
KRYSTYN LAMBERT is one of the most recognized women in magic. Between her USA and Asia tour, she has stolen the hearts of more than a few.
You've seen KRYSTYN LAMBERT performing in Criss Angel's show in Las Vegas and will recognize her from her role in the Feature Film, "Make Believe".
Lance Burton stated it best when he said, "KRYSTYN LAMBERT has made her mark!"
And, there just might be a Surprise Visit from SANTA CLAUS, so Celebrate the Holidays with us! Monday, December 9th, at "Celebrities of Magic" at the Gaslight Melodrama. Tickets are just $25. Perfect for the whole family. On Sale Now. Call: 661.587.3377