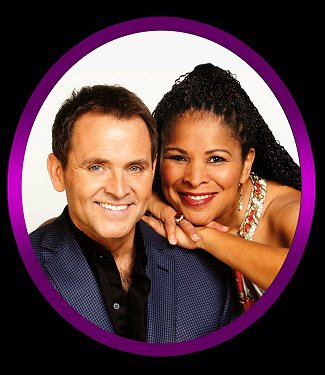 March 9th, 2019
Tickets: Just $25 each
Call: 661.809.4826 or 661.587.3377
Ron Saylor Presents THE EVASONS in "Celebrities Of Magic", March 9th, at The Gaslight Melodrama.
THE EVASONS are Canada's #1 Mentalist Duo! Yes, #1.
THE EVASONS perform mind-blowing feats of ESP and Second Sight Magic that'll have you buzzing long after the show ends.
THE EVASONS will reveal facts about you, your birthday, items on your person, even the 1st person you ever kissed, all while having never previously met.
Enjoy a Show of Captivating intrigue, Laugh-out-loud moments and a little dash of Romance.
Even the skeptics will be left speechless after seeing them in action, and the show is Totally Family Friendly.
One Night Only, Monday, March 9th, 7:30pm at The Gaslight Melodrama. Tickets are just $25. On-Sale Now. Reserve your Seats at: 661.587.3377