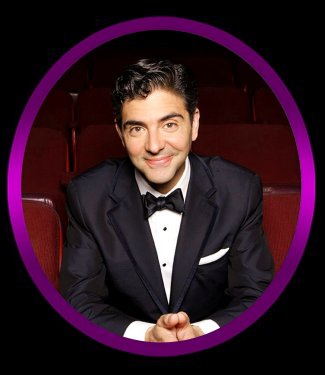 March 8th, 2021
Tickets: Just $25 each
Call: 661.809.4826 or 661.587.3377
Celebrities of Magic proudly presents DAVID KOVAC, Live at The Gaslight Melodrama, Monday, March 8th, at 7:30pm.
DAVID KOVAC is a favorite magician of the World famous Magic Castle.  And, we are so excited to bring him here to Bakersfield.
DAVID KOVAC specializes in combining Comedy with cleverlycrafted Magic.  His deft, dapperperformance style is drawn from the best traditions of vaudeville and refinedvariety theatre!
DAVID KOVAC is Truly an amazing experience!  He has performed all over the World.  From Australia to The Caribbean, from Japanto Europe, and from New Zealand to South America.  And now, completing his journey, he is bringing his Full-Length Stage Show directly to us.
One night only!  Monday, March 8th.  DAVIDKOVAC at The Gaslight Melodrama.  Tickets are just $25.  Perfect for the whole family.  On Sale Now. Call: 661.587.3377
Our utmost concern is for the health and safety of our audience, performers and workers.
We continue to follow the CDC's and Health Official's guidelines, and appreciate your support in achieving this goal.