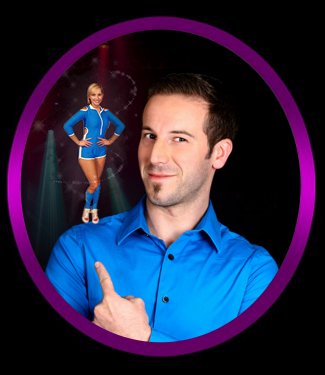 April 9th, 2017
Tickets: Just $25 each
Call: 661.809.4826 or 661.587.3377
Ron Saylor presents SCOTT PEPPER, Live in "Celebrities of Magic", April 9th at The Gaslight Melodrama.
Coming all the way from England, SCOTT PEPPER is an obvious Choice for our "Celebrities of Magic" series.
SCOTT PEPPER is a Disney Cruise Line illusionist, and entertains audiences all over the World. This show is Perfect for the whole family!
SCOTT PEPPER's unique style of magic and illusion has won over the hearts of audiences everywhere performed.
And, this is an Extremely Rare Opportunity. SCOTT PEPPER has never performed in the Bakersfield area, and with his overseas travels, will mostly like not be back again for a very long time.
Do Not miss this show. SCOTT PEPPER, One Night Only. Monday, April 9th, 7:30pm at The Gaslight Melodrama. Tickets are still just $25. On Sale Now: 661.587.3377