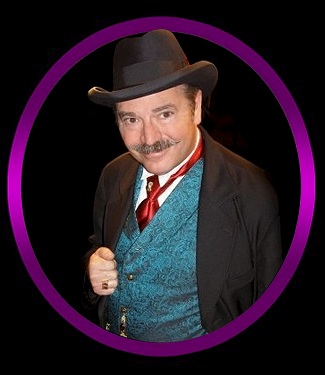 October 14th, 2019
Tickets: Just $25 each
Call: 661.809.4826 or 661.587.3377
Ron Saylor's "Celebrities of Magic" is back with the best; We've got POP HAYDN on October 14th, at The Gaslight Melodrama Theatre in Bakersfield.
POP HAYDN is the Certifiable Genius, 19th Century, Traveling Steam-Punk, Mischief Filled, Family-Friendly Magician.
You will step back in time with POP HAYDN's one-of-a-kind, Road-Show of Laughter.
POP HAYDN is a Favorite of The World Famous Magic Castle in Hollywood, but his Life is now complete with this Rare Stop in Bakersfield.
AND, This is a Special "Costume Optional" Event, with Valerie Saylor as your Guest Host for the evening. Come for the Magic. Show-off your Costumes. And, maybe even take home a Prize. Yes, Prizes will be awarded for Best Costumes!
One Night Only, October 14th, 7:30pm at The Gaslight Melodrama Theatre. Tickets are only $25. As always, The Show is Family-Friendly. Reserve your Seats Now at: 661.587.3377