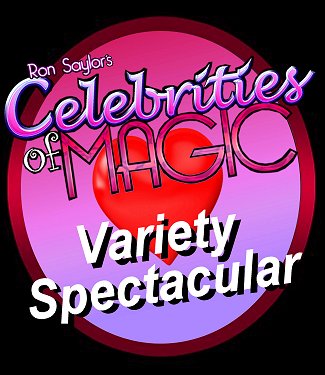 February 14th, 2021
Tickets: Just $25 each
Call: 661.809.4826 or 661.587.3377
Looking to add Magic to your Valentine's Day 2022? Well, have we got good news for you!
Ron Saylor and "Celebrities Of Magic" Present our 3rd Ever VARIETY SHOW SPECTACULAR, on February 14th at The Gaslight Melodrama!
With 5 Acts, All in the Same Show! Each Performer is bringing his Best, and You get to be The Judge of who comes out on Top!
The VARIETY SHOW SPECTACULAR is an Interactive Magic Experience, with Surprises around every corner.
EVAN DISNEY will amaze you with his clever take on Sleight-of-Hand impossibilities.
FRED BLANCO is lighting up the stage with his Side-Show Hair-Raising Shenanigans.
JEFF LOCKETT is the Hilarious, One-of-a-Kind, Magic Mechanic, with a completely unique concept of Magic.
JOSIAH BUNDE brings the Aloha spirit to the stage with his Hawaiian themed show.
And THE MAGIC DOC is performing a Brand New, Never Before Seen Routine just for this night.
This Very Rare Show comes to Bakersfield on February 14th, 7:30PM, at The Gaslight Melodrama. All Seats are still only $25. All Ages Welcome. And, the Show's Always Family-Friendly.
Join the party! Invite your friends! Tickets are On-Sale Now: 661.587.3377