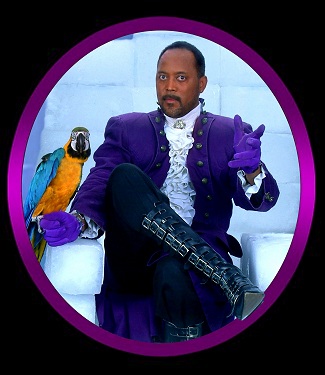 June 11th, 2018
Tickets: Just $25 each
Call: 661.809.4826 or 661.587.3377
ICE McDONALD is coming to Ron Saylor's "Celebrities Of Magic", June 11th, 7:30PM, at The Gaslight Melodrama, Bakersfield.
ICE McDONALD is an international award-winning magician with an established, stellar performance reputation of grand illusions, doves disappearing through impossibly small objects, and the spectacular appearance of a Mighty Macaw.
ICE McDONALD is recognized through the manly grace perfected from his years as a top fashion model. He is a master of captivating excitement. Billy McComb, a past President of The Magic Castle, said it best when he stated simply that "ICE's performance is wonderful and his stagecraft is excellent".
ICE McDONALD has been on the covers of Genii and The Linking Ring, two prominent magic magazines, and honored with his inclusion in the historical book, Magical Heroes. He is a Commander's Medal for Excellence recipient, and a 2003 Entertainer of the Year award winner.
ICE McDONALD has performed on the stages of The Tonight Show with Jay Leno, Monday Night Magic in New York, The James Crown Theatre in Canada, The Orpheum Theatre in New Orleans, as well as been featured in Jamaica, The Bahamas, London, Wales and throughout the United Kingdom.
Do Not miss this show! One Night Only, June 11th, 7:30PM, at The Gaslight Melodrama, Bakersfield. Tickets just: $25. All Ages Welcome. Reserve your seats at: 661.587.3377