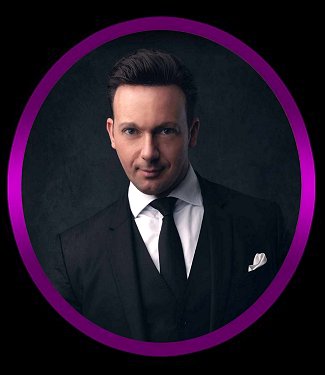 April 10th, 2022
Tickets: Just $27 each
Call: 661.809.4826 or 661.587.3377
For our "Celebrities of Magic" Season 23 Finale, Ron Saylor Presents DAVID GOLDRAKE, April 10th, Live at the Gaslight Melodrama!
DAVID GOLDRAKE is an Illusionist, Magician, Mentalist and Escapologist.
DAVID GOLDRAKE's Signature effect is heart-warming, inspirational and motivational, and he was the Very First to perform this miracle in the United States. It is no wonder that DAVID GOLDRAKE is known as The International Man of Mystery!
DAVID GOLDRAKE is a "Best of Las Vegas" Award Winner with his long-time running "Imaginarium" show at The Tropicana, Las Vegas, as well as a "Merlin Award" Winner, awarded as the "Best European Illusionist" in 2015.
DAVID GOLDRAKE has received Standing Ovations in over 20 Countries around the World. He has performed privately for The Royal Family, for numerous Fortune 500 Companies, appeared on several Television Specials, and Now is Coming to Bakersfield!
ONE AMAZING NIGHT ONLY, April 10th, 7:30PM, at the Gaslight Melodrama. All Seats just: $27. All Ages Welcome. Always Family-Friendly. Tickets On-Sale Now. Call the Box Office at: 661.587.3377.
THIS SHOW WILL SELL-OUT so Do Not Wait to Reserve your Seats.