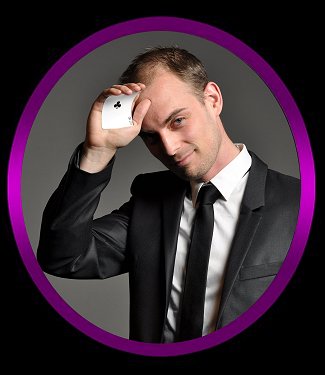 August 12th, 2019
Tickets: Just $25 each
Call: 661.809.4826 or 661.587.3377
Celebrities of Magic is back with the Best, on August 12th, at The Gaslight Melodrama in Bakersfield.
Coming all the Way from Australia, we've got SIMON CORONEL.
SIMON CORONEL is one of the few magicians that successfully Fooled Penn and Teller on the TV show, Fool Us!
SIMON CORONEL is a multi-award winning FISM World Championship winner. FISM is the Olympics of magic. And, it doesn't get better that that!
SIMON CORONEL is compelling, funny, and so entertaining to watch. A Celebrities of Magic favorite!
If you missed him in Las Vegas, Australia, South Korea, Beijing China, or Paris France, the good news is that SIMON CORONEL is coming to us.
One Night Only, Monday, August 12th, 7:30pm at The Gaslight Melodrama. Tickets are just $25. Reserve your Seats Now at: 661.587.3377