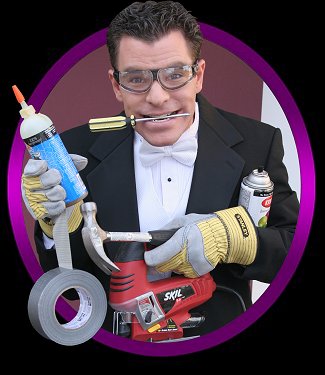 September 9th, 2019
Tickets: Just $25 each
Call: 661.809.4826 or 661.587.3377
Celebrities of Magic is back with the best; we've got ERIC BUSS on September 9th, at The Gaslight Melodrama Theatre in Bakersfield.
ERIC BUSS is a high-octane sugar rush of comedy and a non-stop ride of family-friendly mischief and magic.
You've seen ERIC BUSS on "The Late Show" with David Letterman, "America's Got Talent", and on YouTube since his videos have gone completely Viral.
ERIC BUSS is a Second City Comedy School graduate and has performed on five continents and appeared on TV in seven countries.
Now, ERIC BUSS is coming to us. One Night Only, September 9th, at The Gaslight Melodrama Theatre. Tickets are just $25. Reserve your Seats Now at: 661.587.3377