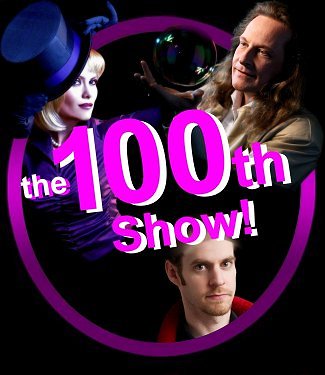 June 10th, 2019
Tickets: Just $25 each
Call: 661.809.4826 or 661.587.3377
Celebrities of Magic is about to celebrate it's 100th show, on June 10th, at The Gaslight Melodrama in Bakersfield.
The 100th show will feature LOSANDER from Las Vegas, ARIANN BLACK from Vancouver BC, and STEVE OWENS from So CA.
LOSANDER is a Master of Levitation Magic, ARIANN BLACK is a Princess of Artistry Magic, and STEVE OWENS is a World Champion at Manipulation Magic. And, they're all in The Same Show!
This is an Extended Length One-Time-Event, unlike any of the previous Celebrities of Magic shows in the series.
In addition, this Special Event will include Prizes, Champagne Cake, a Memory-Lane Best-of Video, and other surprises.
And, Presidential Citations during the event from The Society of American Magicians and The International Brotherhood of Magicians are anticipated.
One Night Only, Monday, June 10th, 7:30pm at The Gaslight Melodrama. Tickets are just $25. This Show will Definitely Sell-Out, so Reserve your Seats NOW at: 661.587.3377