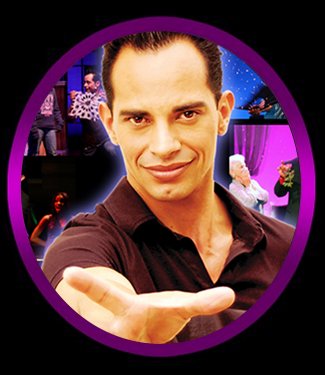 January 13th, 2019
Tickets: Just $25 each
Call: 661.809.4826 or 661.587.3377
Ron Saylor and "Celebrities of Magic" present ANTHONY HERNANDEZ and DAWN MORGAN, together in our Kick-Off 2020 show, Live in Bakersfield, Monday, January 13th.
LEGOLAND's long-time exclusive magician, ANTHONY HERNANDEZ is coming to Bakersfield!
You will recognize ANTHONY HERNANDEZ from his acting role in the movie, "OZ, the Great and Powerful", but there is so much more to know.
ANTHONY HERNANDEZ is rated as one of the Top 5 Best Performers of The International Association of Amusement Parks and Attractions, representing over 4500 parks in 90 Countries.
ANTHONY HERNANDEZ is a world class illusionist, he has been awarded "The Best Entertainer" by Inland Empire Magazine, and is the "2015 Best Theatre Show" on the IE Hot List.
If that wasn't enough, DAWN MORGAN will also be featured in this performance. DAWN MORGAN has been the beautiful assistant of ANTHONY HERNANDEZ for quite a while, and together, their show is unstoppable.
Don't miss this Extremely Rare opportunity. ANTHONY HERNANDEZ and DAWN MORGAN together on One Stage, Live in Bakersfield, at The Gaslight Melodrama. One Night Only, Monday, January 13th, 7:30pm. Ticket are $25. All Ages Welcome. Reserve your seats Now at: 661.587.3377