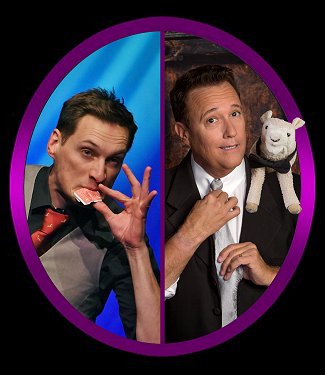 August 8th, 2022
Tickets: Just $27 each
Call: 661.809.4826 or 661.587.3377
Ron Saylor and "Celebrities of Magic" Present NICK PAUL and ROB WATKINS, Together in One Show, August 8th at the Gaslight Melodrama!
NICK PAUL is one of the most unique and prolific magic performers of today. His shows have been rated as one of Time Out LA's best "Top 10 Shows to see!"
NICK PAUL has appeared on Conan, NBC, and is also a consultant for the Netflix series, Magic for Humans.
ROB WATKINS is a 4x Award Winning Ventriloquist Magician; A crazy mash-up of the two arts into one very entertaining show.
ROB WATKINS is a Cruise Ship favorite that specializes in entertaining family audiences. And as an adult, you will be even more amazed by Rob's specialized skills.
Seeing NICK PAUL or ROB WATKINS perform separately would have been enough. They are both Outstanding Performers. But this is Celebrities of Magic's 22nd Season, so you get Both in the Same Show!
ONE AMAZING NIGHT ONLY, August 8th, 7:30PM, at the Gaslight Melodrama. All Seats just: $27. All Ages Welcome. Always Family-Friendly. Tickets On-Sale Now. Join the party! Invite your friends! Reserve your seats at: 661.587.3377