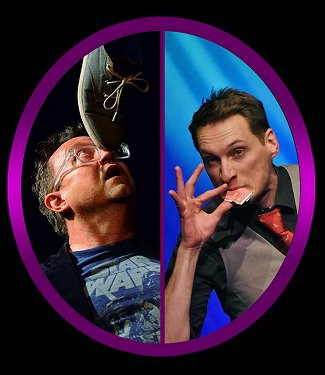 July 8th, 2019
Tickets: Just $25 each
Call: 661.809.4826 or 661.587.3377
Celebrities of Magic is back with the Best, on July 8th, at The Gaslight Melodrama in Bakersfield.
Two World Renown Acts together in One Show: MICHAEL RAYNER and NICK PAUL.
MICHAEL RAYNER is a Stand-Up Comic and Juggler that had appeared in countless Theaters and Clubs.
MICHAEL RAYNER is so funny and so good, that you will be caught between laughter and amazement. And, wait till you see his cheeseburger stunt!
NICK PAUL is one of the most unique and prolific magic performers today. His show has been rated as Time Out LA's "Top 10 Shows to see!"
NICK PAUL has appeared on Conan, NBC, and is a consultant for the Netflix series, Magic for Humans.
One Night Only, Monday, July 8th, 7:30pm at The Gaslight Melodrama. Tickets are just $25. Reserve your Seats Now at: 661.587.3377